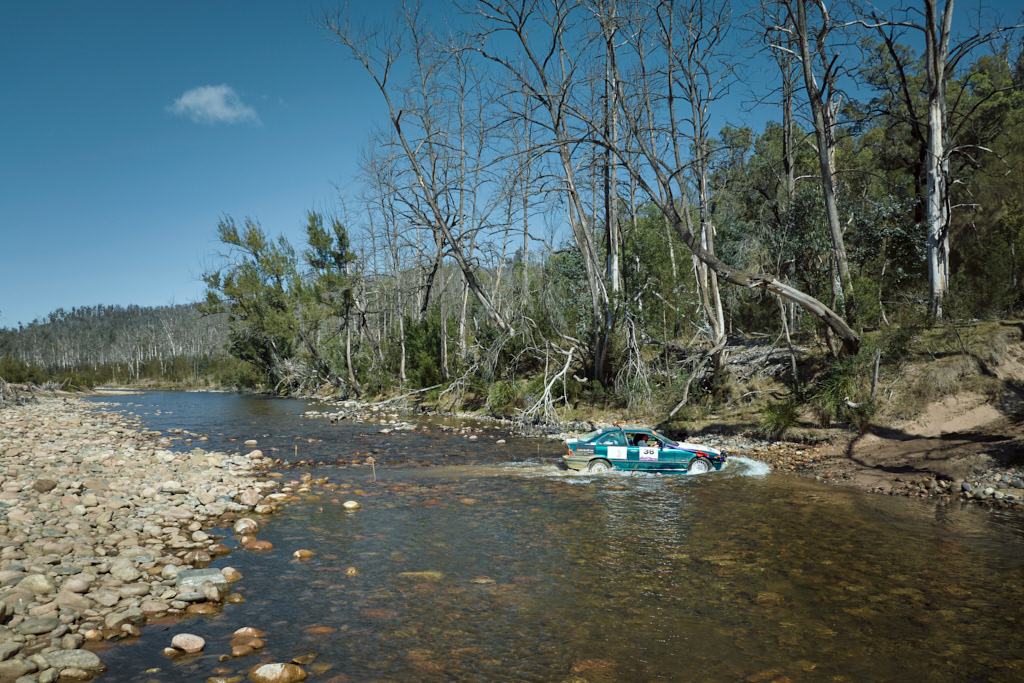 The cars were clearly a source of interest with the event guide of "20 years and older" - this means you have all sorts of vehicles hitting the dirt: the working car, the vintage, the rare, the economical, the sentimental, the performance... or any and all of these rolled in to one!
What can't be separated from the inanimate are the driver / navigator teams. From day one, the stories flowed through these people. 
It goes without saying, portraits were going to be an essential element to the image-set... and here is a selection from a vast number shot through the days, of friends, co-workers, father-son, husband-wife, siblings that make up the teams.
If anything, this is an excellent mix of people for a good tale... or a good rumour to start over libations.
Narooma - Cooma - Mystery - Yarrawonga - Healesville - Bright - Buchan - Berridale - Yass: the land is diverse and characteristic of Australia; rugged beauty. 
Getting lost, breaking down, needing help, working together... is part of life and it's a lesson forced upon you whether you like it or not. And ,it all happened on rally.
If you let it in, and allow it be the experience... it comes with fun, drinking beer, meeting old friends, remembering the tough times and simply following the windy road with trust and wide-eyes.
Some moments that fall outside of the category - "What happens on the rally, stays on the rally":
- Hearing of school-mates that hadn't seen for 50 years on the rally; by surprise.
- Turning into the carpark and being greeted with a beautiful range when the light softly kisses the

land to just momentarily make it glow.
- Finding out that the water you've been drinking out of the truck's water reservoir, was taken from the snouted can at the servo.
- Watching "Dora's" partner guide her along as it's damn difficult to walk in that 

costume...
- The "Hopper Stopper" is funny when it's not bloodied and splattered with roadkill.
- Dog's heading down the long-winding road...
- Blue-Beard the Pirate as a rendition of Ali G.
Kudos to the medical, event and road bosses for making the event safe and fun for the entrants... also, in keeping hunger and thirst at bay for 7 days. And to the entrants for gathering the sponsors and supporting the fundraising through their participation.